ANALOGY Mary Louise nee Brewer Time-Line 1850-1894 - back to Brewer - Benham Connection
The Following are my Notes, trying to connect Mary Louise nee Brewer Shaughnessy with Philip & Elizabeth Brewer, and to the Benham Lineage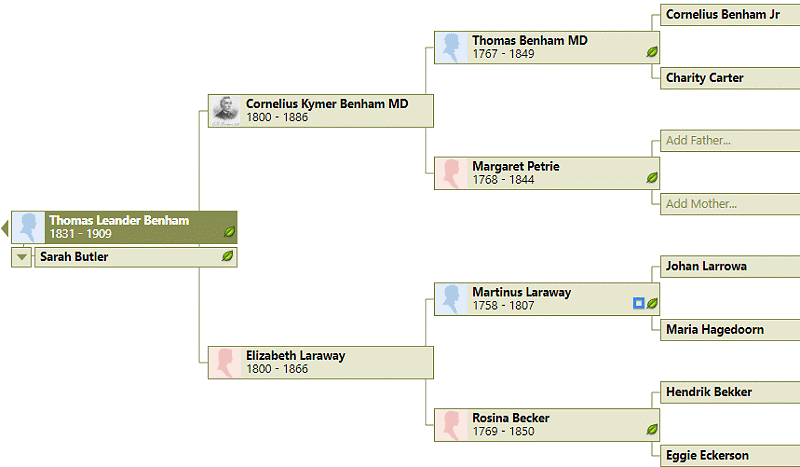 Mary Louise/Louisa Brewer story is her parents died when Mary was very young, per her Obit 10 Sep 1894, Utica Observer Dispatch, placing her birth year about 1850, and married John J. Shaughnessy, abt. 1871. Mary a member of the Park Baptist Church.
Mary Louise Brewer, wife of John J Shaughnessy, died at her home, 81 Elm St. yesterday morning, of an extended illness with Bright's disease.
Mrs. Shaughnessy, b. Prattsville, Greene Co., 44 yrs ago, her parents died when she was very young and most of her life was spent in this city.
Mary Louise Brewer, survived by her husband, a sister Mrs. T. L. Benham and children, J. Frank (John Franklin), Sarah, William, Anna, Lizzie (Elizabeth), Louise and Ella Shaughnessy.
Sister Mrs. T L Benham, is most likely Sarah Brewer, b. between 1831-1848, Greene Co., NY, not saying Sarah if born 1831, could not of raised Mary Louise Brewer as Mrs. T L Benham.

Speculating her parents died between 1851-1859

This 1850 census of

1850 census

Name: Phillip Brewer, a Teamster
Age: 54
Birth Year: abt 1796
Birthplace: New York
Home in 1850: Prattsville, Greene, New York
Gender: Male
Family Number: 617

Household Members:
Phillip Brewer, 54
Eliza Brewer, 51, b. abt
Sarah Brewer, 18 (?? Sarah Brewer or Butler, was she married then married Thomas Leander Benham ?)

Lucretia Brewer 16
James Brewer 15

Needing to find a death of Philip Brewer and Elizabeth nee unknown

Check 1860 census for Philip/Phillip Brewer, b. abt. 1796, NY (I have Philip in 1840, 1850, 1855)

If Philip & Elizabeth Brewer are the parents of Mary Louise Brewer, then she is born after this census taken 1 Aug 1850 and Mary Louise Obit states "her parents died when she was very young"

Besides her husband (John J Shaughnessy), she is survived by a sister, Mrs. T L Benham and these children: J Frank, Sarah, William, Anna, Lizzie, Louise and Ella Shaughnessy

Who is Mrs. T L Benham in 1894 of her passing ? Looking for a city directory

1855 State
Name: Loesa Brewer - this could be Louise a female, age 6, as the census has a Ellis a female age 0, on the image 2 mos old. could be Ellis is a Male
Birth Year: abt 1849
Age: 6
Relation to Head: Child
Residence: Prattsville, Greene, New York
Name: Philip Brewer
Birth Year: abt 1795
Age: 60
Gender: Male
Relation to Head: Head
Residence: Prattsville, Greene, New York
Household number: 202
Line Number: 10

Household Members:
Philip Brewer 60
Eliza Brewer 54
Lucretia Brewer 21
James Brewer 19
Loesa Brewer 6
Ellis Brewer 0
Another note is the age difference between James to Loesa is 13 yrs,

-=-=-=-=-=-=-=-=-=-=-=-=-=-=-=-= Possible Records Follow

New York, Death Index, 1852-1956

Name: Thomas L Benham
Death Date: 28 Dec 1909
Death Place: Rochester, New York
Certificate Number: 55712

Name: Thomas L. Benham
Birth Date: 26 Apr 1831
Death Date: 27 Dec 1909
Cemetery: Forest Hill Cemetery
Burial or Cremation Place: Utica, Oneida County, New York
Has Bio?: N
Children: Elizabeth Younge Benham

Sarah Benham 1832-1895 burial - Find A Grave Index for Burials at Sea and other Select Burial Locations, 1300s-Current

There is another Thomas Benham - 1875 state census

Name: Thos Benham
Age: 42
Gender: Male
Birth Year: abt 1833
Residence Date: 1 Jun 1875
Residence Place: Buffalo Ward 02, Erie, New York, USA
Election District: Ward 02, E.D. 02
Household number: 237
Relation to Head: Head
Spouse's name: Mary Benham b. abt. 1843,
With the Daily Practice of Random Acts of Kindness Coexisting with Tolerance, Patience & Understanding with Thoughtfulness and Consideration, Perseverance and Respect in Finding Our Ancestors