Correspondence Shaughnessy
Letters - Western Union Telegraphs - Postal Telegraph Commercial Cable

1908, 7 Sep - Elizabeth marriage License & Telegraph Sent Uncle Bill at Police Station ref Claude married Uncle Bill is William Joseph Shaughnessy

1908, 7 Sep - Western Union Telegraph Co to Pat Shaughnessy No Signature
Pat Shaughnessy ?? possibly William Joseph Shaughnessy per a Cousin, William a "fireman" until the first fire department formed, which he joined 15 Aug 1904: transferred to Police Department.

My research shows in 1900 census (line 32) William J Shaughnessy as a City Fireman, census of 1910 & 1920 as City Policeman

1917, 27 Mar - Postal Telegraph Commercial Cable Dean M Rockwell to George Begnal

1917, 31 Jul - Letter to Ella Shaughnessy from George Begnal (1 page)

1917, 29 Oct - Letter to Ella Shaughnessy from Brother (2 pages) Brother is William Joseph Shaughnessy

1917, 3 Dec - Letter from Elizabeth to Ella Shaughnessy (3 pages)

1917, 9 Dec - Letter from Elizabeth to Ella Shaughnessy (1 page)

1917, 11 Dec - Letter from Elizabeth to Ella Shaughnessy (2 pages)

1917, 12 Dec - Western Union from Elizabeth to Ella Shaughnessy (1 page)

1917, 13 Dec - Letter from Elizabeth to Ella Shaughnessy (2 pages)

1917, 16 Dec - Western Union from Elizabeth to Ella Shaughnessy (1 page)

1917, 17 Nov - Letter from Elizabeth to Louise Shaughnessy (3 pages)

1917, 20 Dec - Letter from George Begnal to Ella Shaughnessy (2 pages)

1918, 16 Mar - Letter from George Begnal to Ella Shaughnessy (2 pages)

1928, 11 Aug - Letter from Clifford Begnal to Ella Shaughnessy (2 pages)

1928, 14 Oct - Envelope from Clifford F Begnal to Miss Louise O'Shaughnessy

1908 7Sep Elizabeth marriage License & Telegraph Sent Uncle Bill at Police Station ref Claude married Uncle Bill is William Joseph Shaughnessy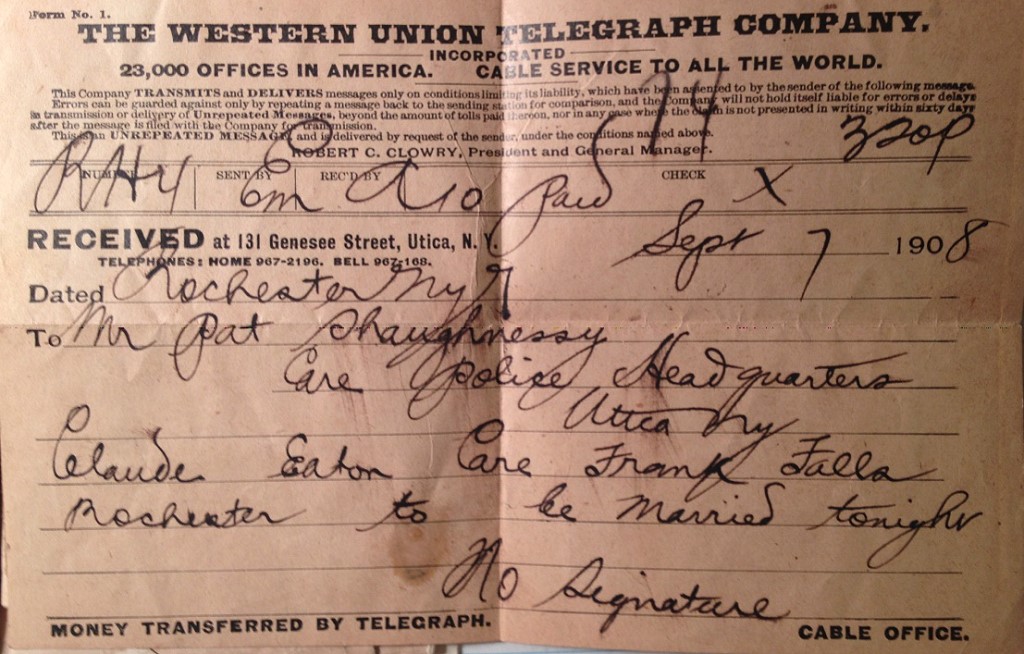 1908, 7 Sep - Western Union Telegraph Co to Pat Shaughnessy No Signature
Pat Shaughnessy ?? possibly William Joseph Shaughnessy per a Cousin William a "fireman" until the first fire department formed, which he joined 15 Aug 1904: transferred to Police Department.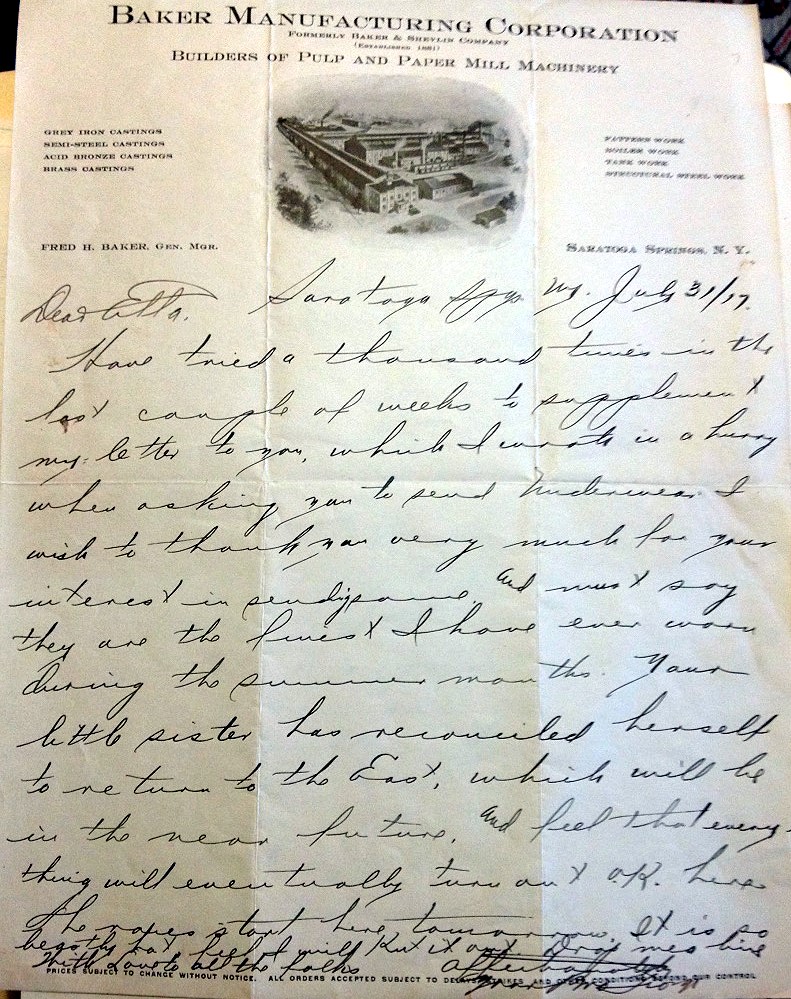 Saratoga Springs July 31 / 17
Dear Ella,
Have tried a thousand times in the last couple of weeks to supplement my letter to you, which I wrote in a hurry when asking you to send underwear. I wish to thank you very much for your interest in sending same and must say they are the finest I have ever worn during the summer months. Your little sister has reconciled herself to return to the East, which will be in the near future and feels that everything will eventually turn out O.K. here [?]. The races start here tomorrow. It is so beastly hot that feel I will put [kut?] it out. Drop me a line.
With love to all the folks,
Affectionately,
Your Brother [Saratoga Springs race track has been a long standing place for horse racing and betting since the Civil War.]
Transcribed by Cousin John W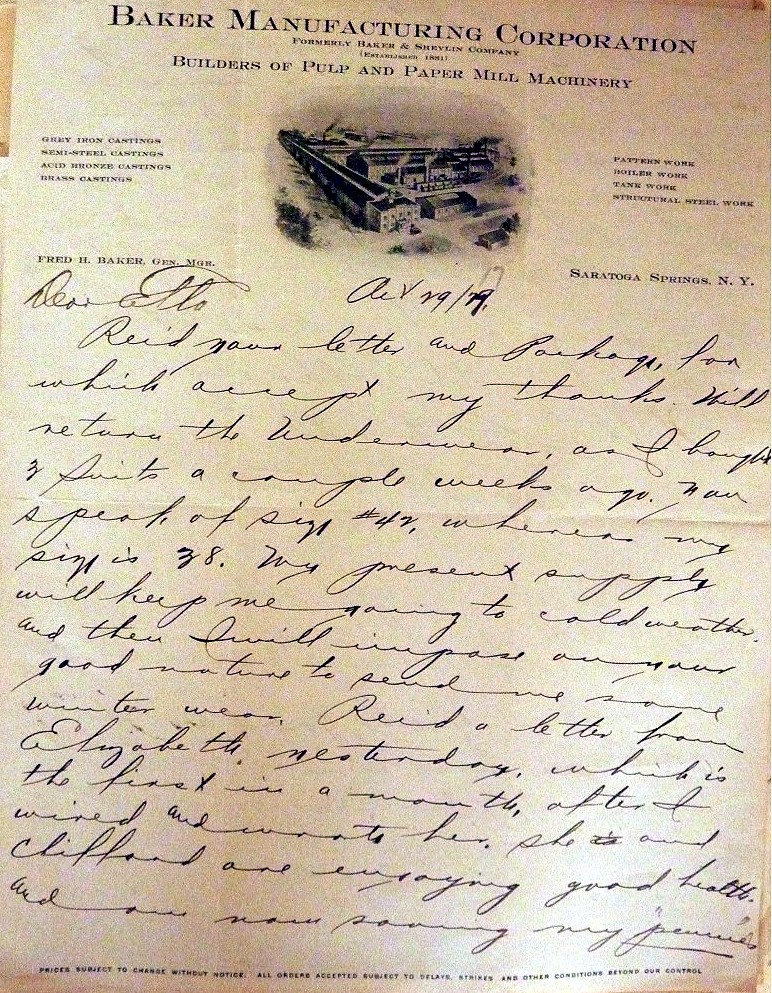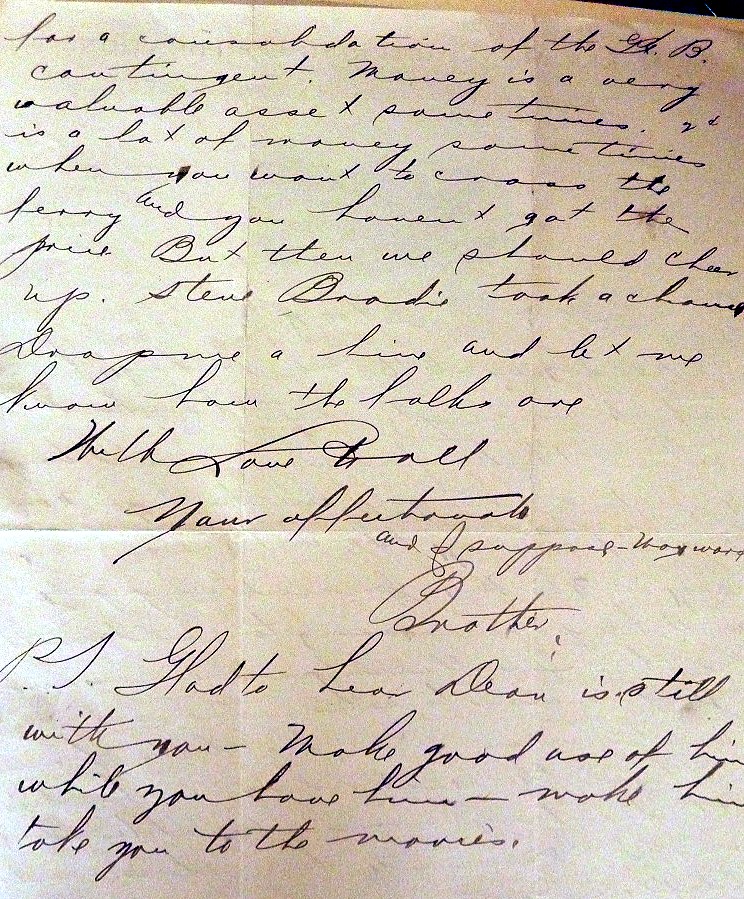 Oct 19 / 17
Dear Ella,
Rec'd your letter and package, for which accept my thanks. Will return the underwear as I bought 3 suits a couple weeks ago. You speak of size #43, whereas my size is 38. My present supply will keep me going to cold weather. Rec'd a letter from Elizabeth yesterday, which is the first in a month, after I wired and wrote her. She and Clifford are enjoying good health, and are now saving my "pennies" for a consolidation of the G.B. [?] contingent. Money is a very valuable asset sometimes. 2 cents is a lot of money sometimes, when you want to cross the ferry and you haven't got the price. But then we should cheer up. Steve Bradie [?] took a chance.
Drop me a line and let me know how the folks are.
With love to all
Your affectionate and I suppose wayward
Brother
P.S. Glad to hear Dean
Transcribed by Cousin John W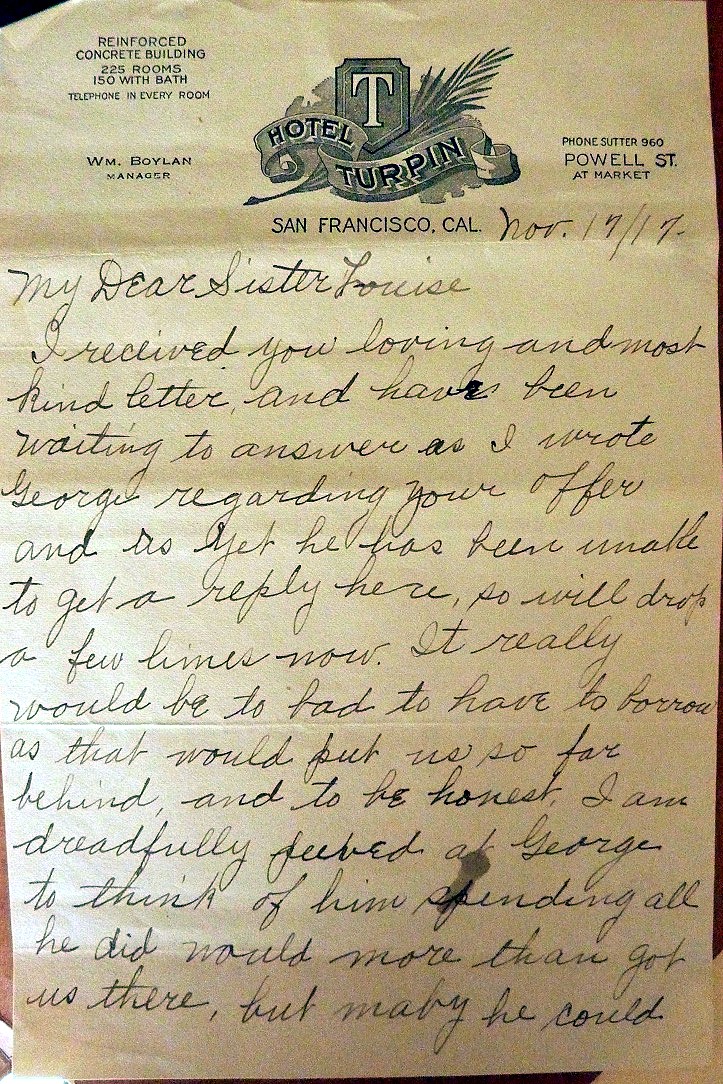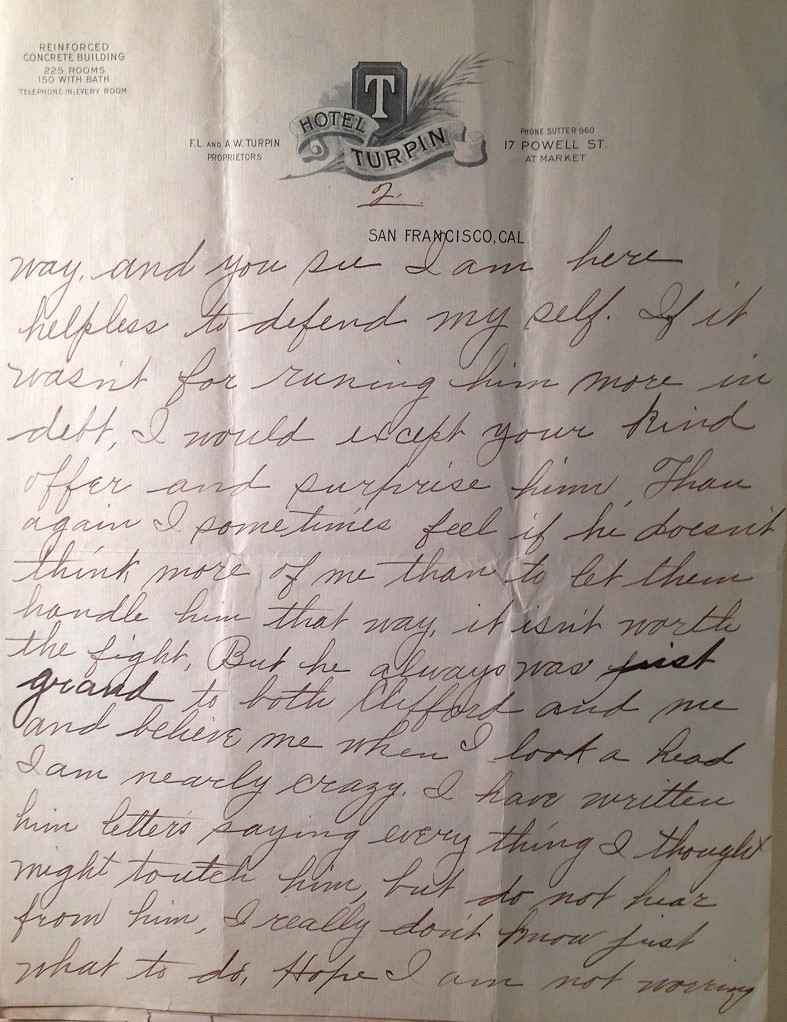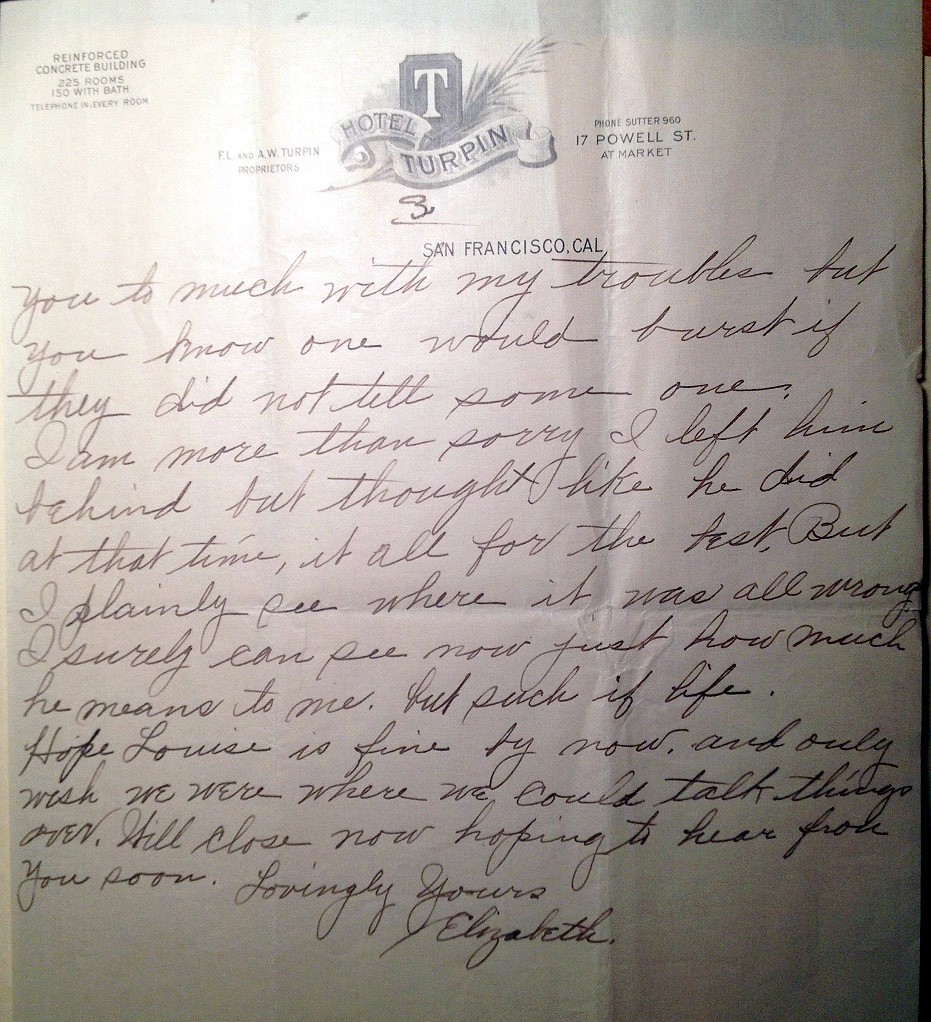 Hotel Turpin, San Francisco Nov 17 / 17
My Dear Sister Louise,
I received your loving and most kind letter and have been waiting to answer as I wrote George regarding your offer and as of yet he has been unable to get a reply here, so will drop a few lines now. It would really be to [sic] bad to have to borrow as that would put us so far behind, and to be honest, I am dreadfully peeved at George to think of him spending all that he did would more than got us there, but maybe [sic] he could have done worse, but never the less he did a great wrong and it's no easy matter for me to forget, but still I forgive. I dread to think of Thanksgiving and Xmas by ourselves, but such is life.
We must be thankful for our health and not complain. How have you been getting along. I hope you are much better. They have put a war tax on every thing here and presume the same in the East. Clifford
takes in all the movies as I work until 9-PM every night but Tuesday, and I rather he be there than on the street. Tomorrow he and a party of boys are going to take a hike that includes a boat ride and also a train ride yet they turn it a hike. How's Sattie and the boy's? She never did answer my letter, and sending this c/o Ella, as I don't want anyone to know of my sad fate since leaving the East. Ha Ha. We are having summer weather now.
Must get back to work so will close now hoping to hear from you soon and thanking you again for you [sic] kindness.
I remain
Lovingly your sister,
Lizzie
Transcribed by Cousin John W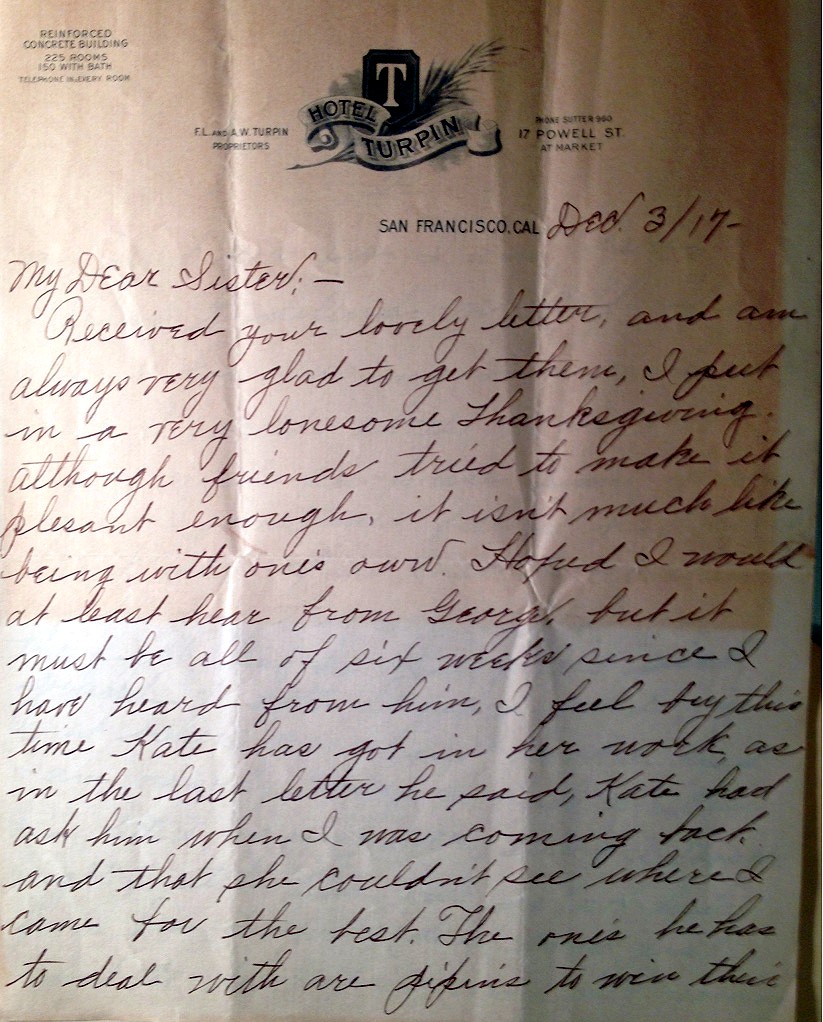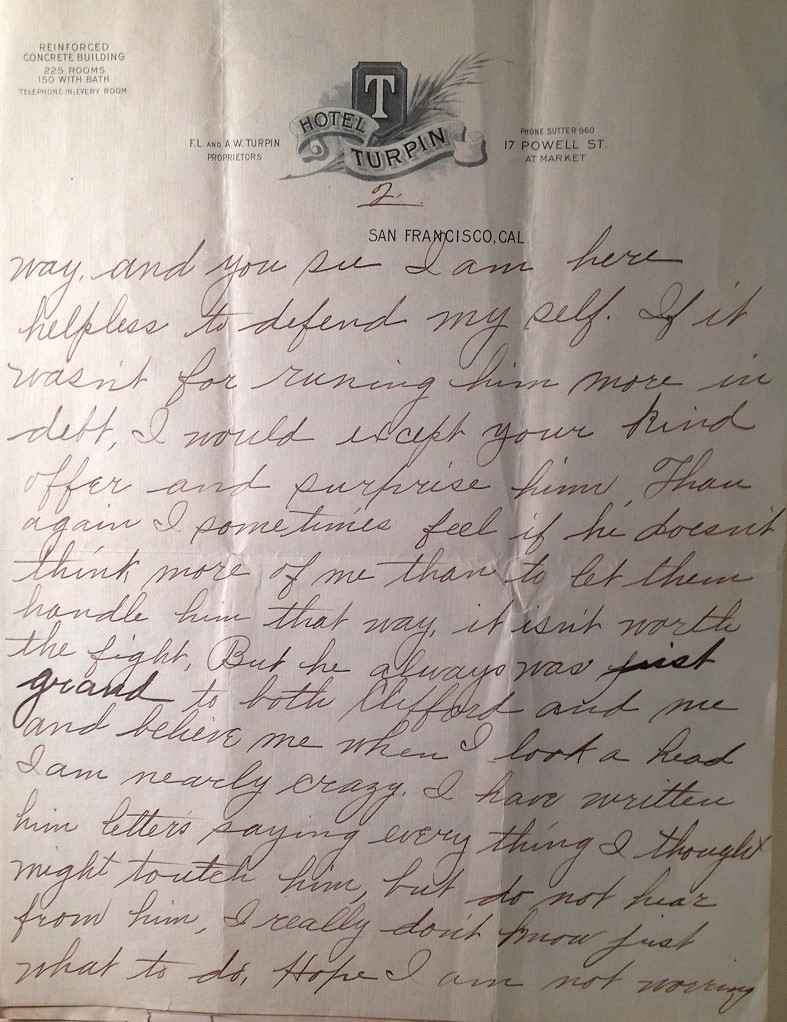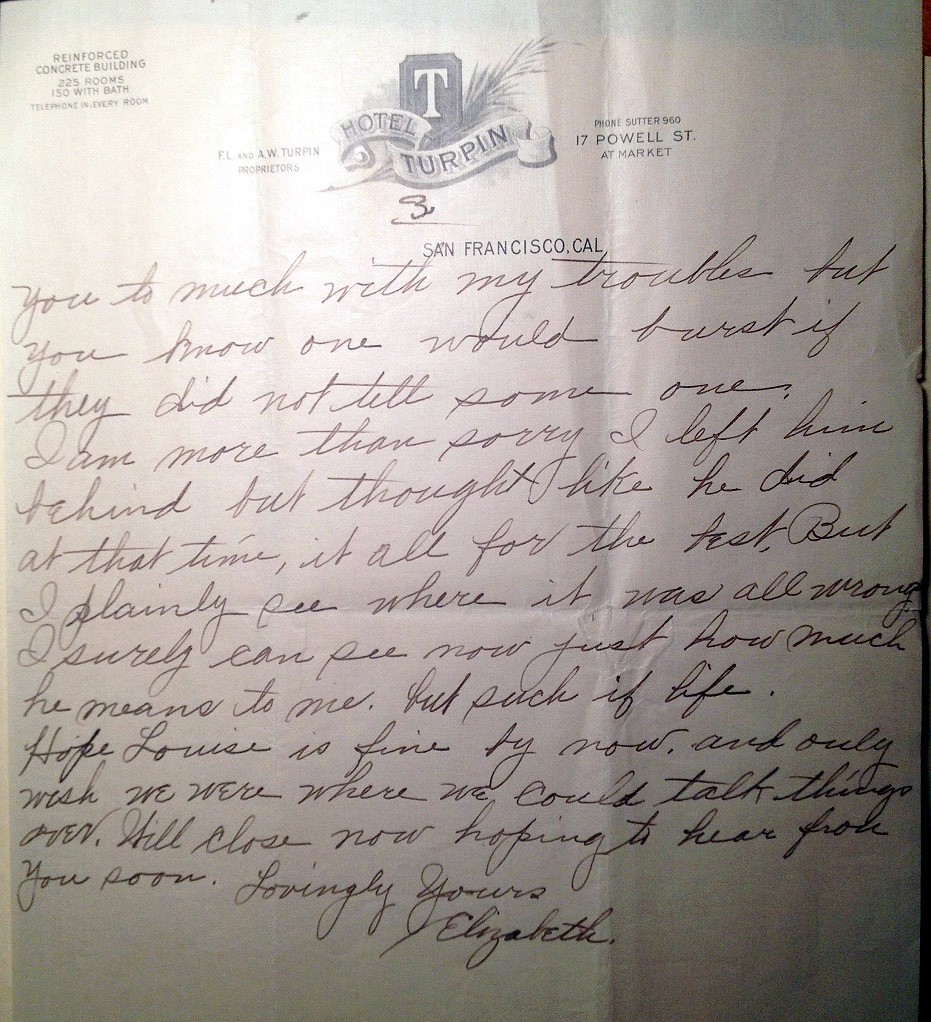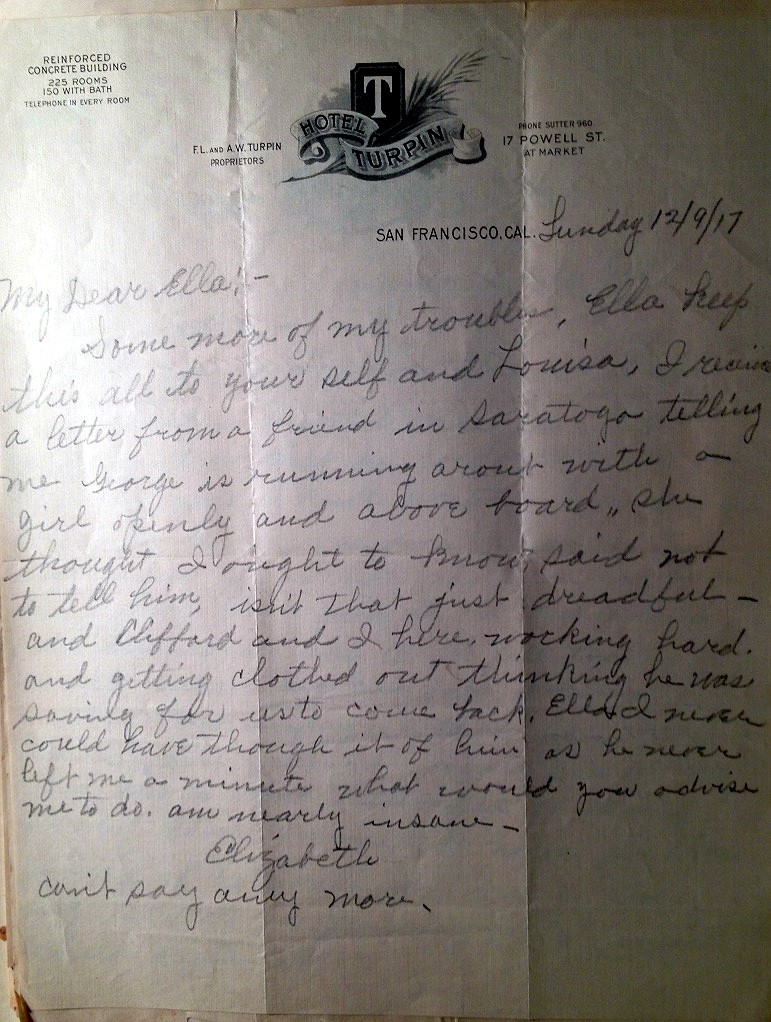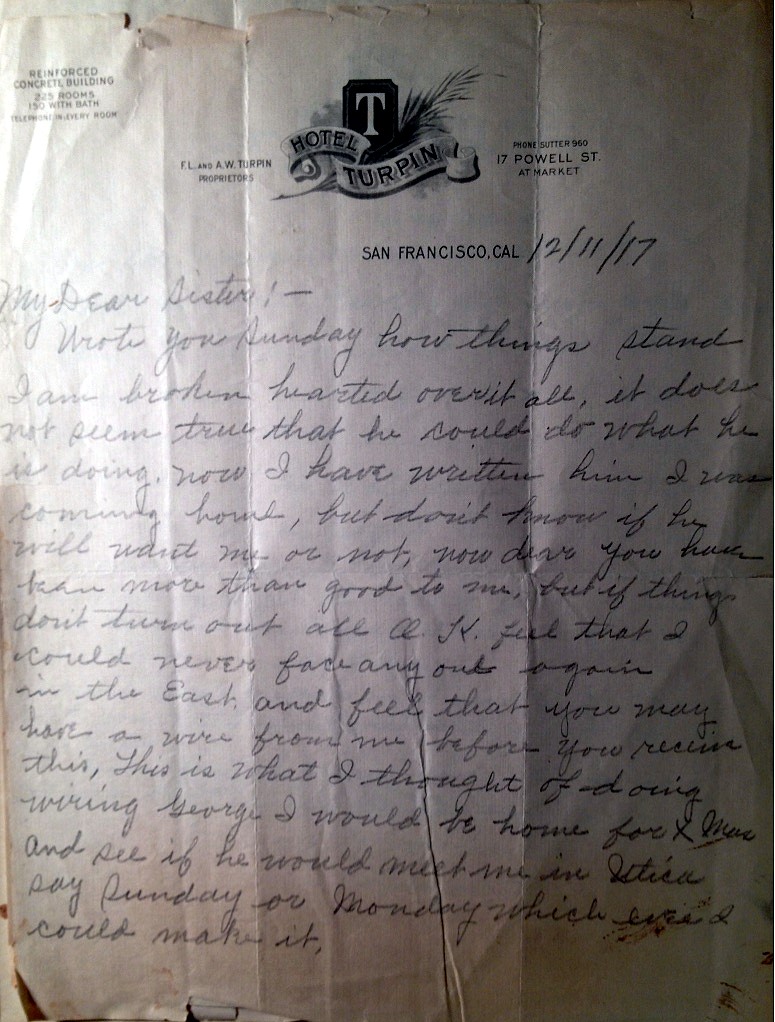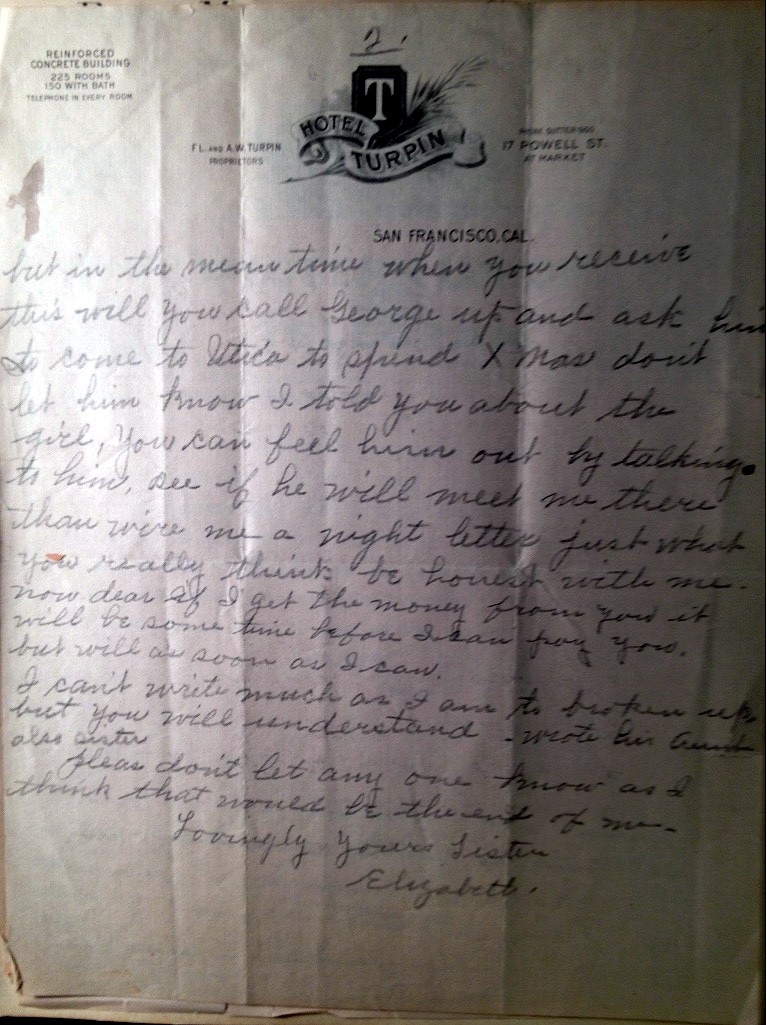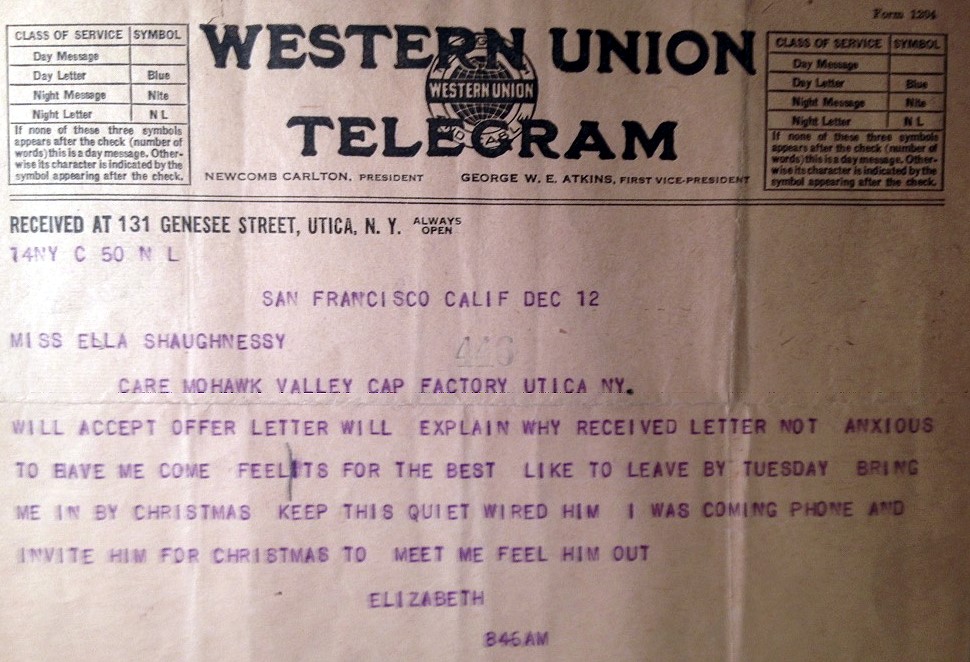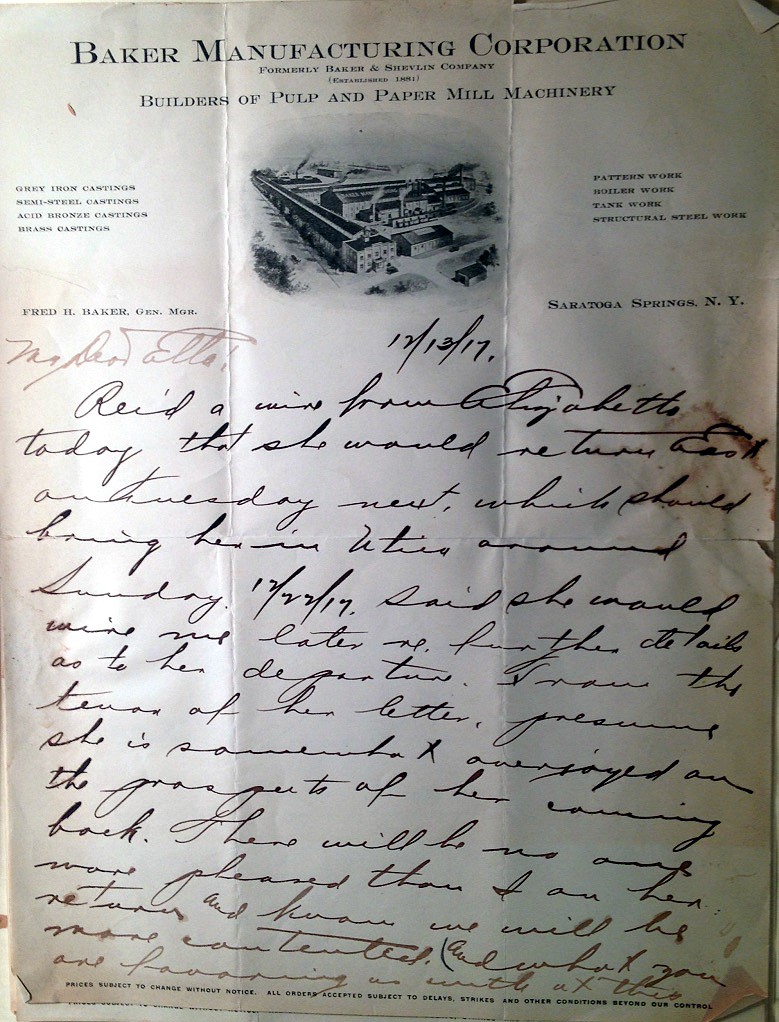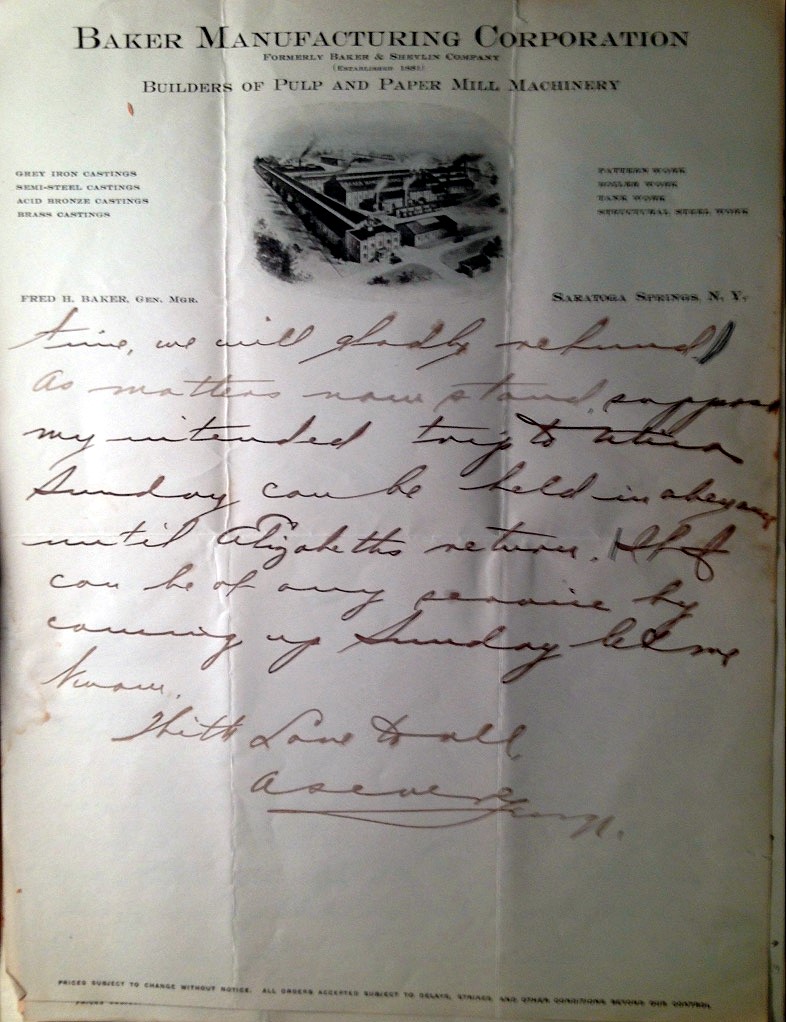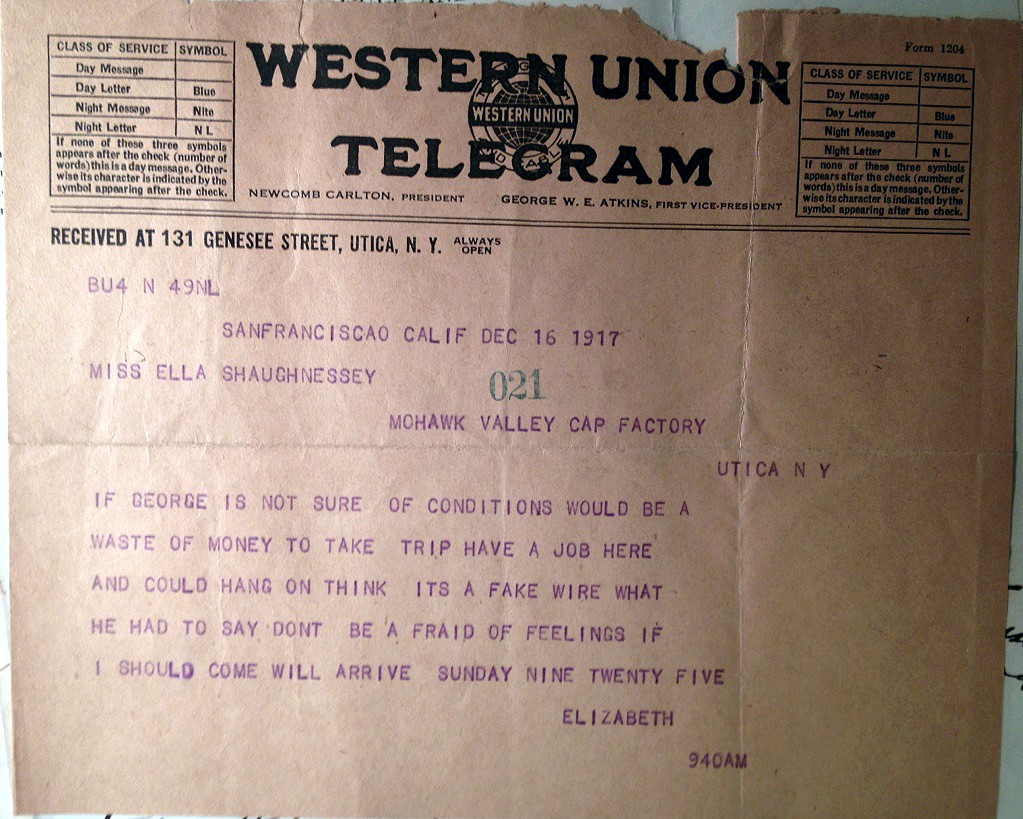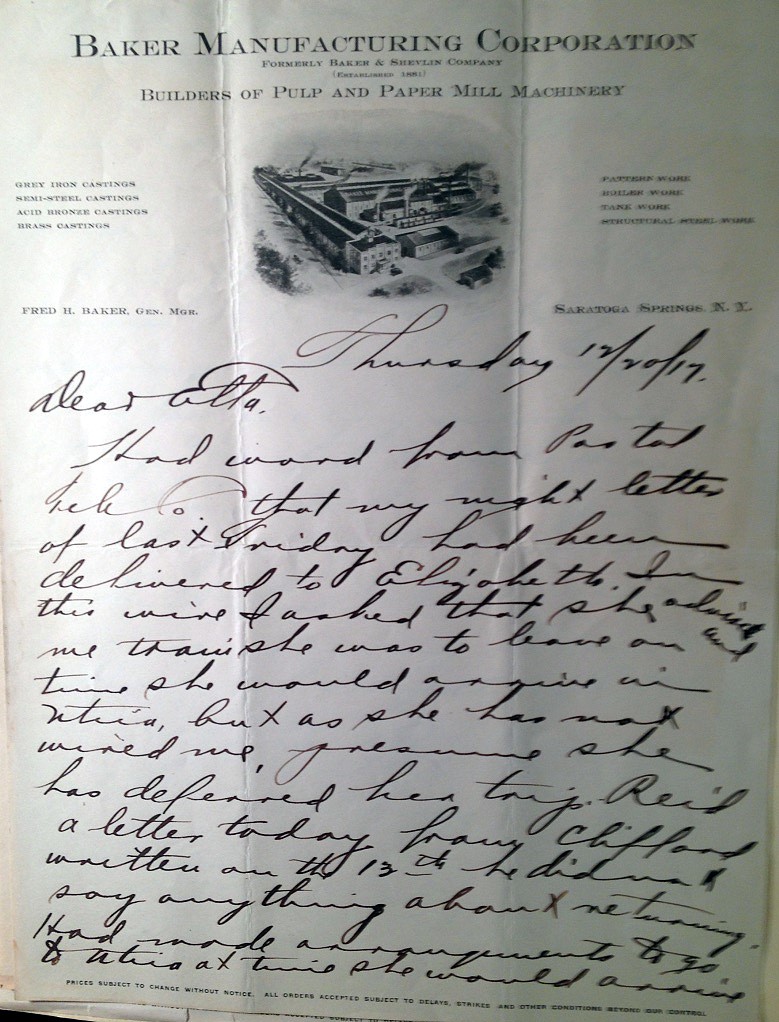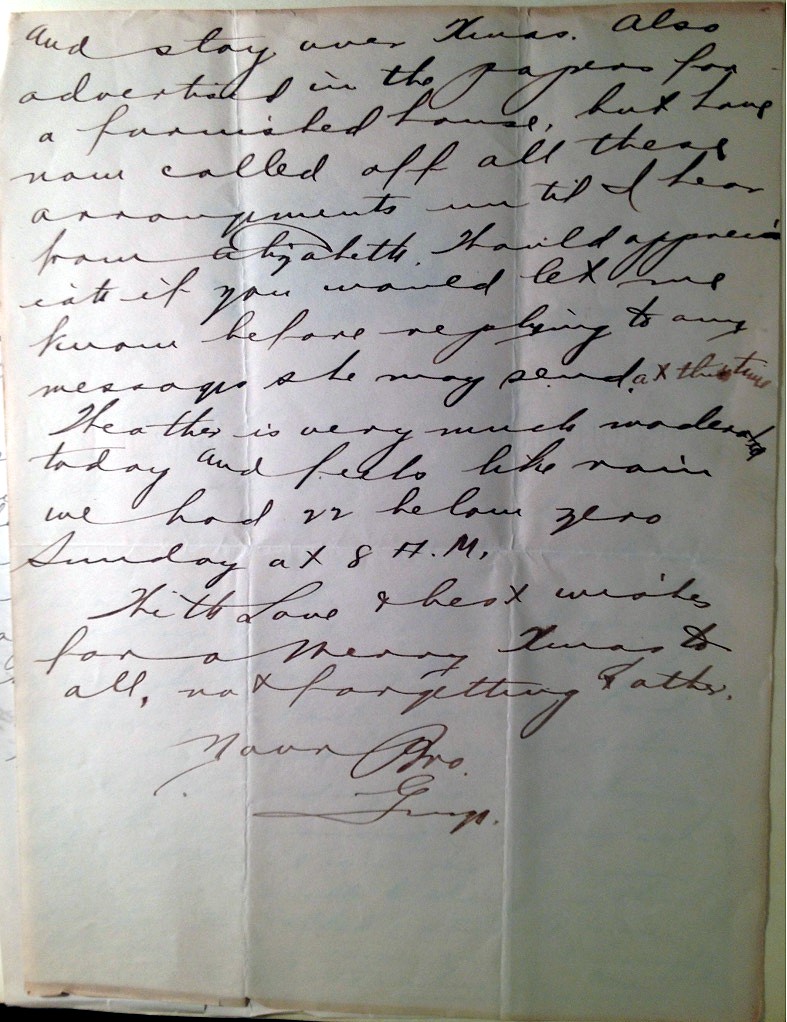 Dear Ella

Had word from Postal ???, that my night letter of last Friday had been delivered to Elizabeth. In this wire I asked that she advised me train she was to leave on time she would arrive in Utica, but as she has not wired me presume she has deferred her trip Read a letter today from Clifford written on the 13th he didn't say anything about returning. Had made arrangements to go to Utica at time she would arrive and stay over Xmas. Also advertised in the paper for a furnished house, but have now called off all these arrangements until I hear from Elizabeth.

Would appreciate if you would let me know before replying to any messages she may send at this time. Weather is very much understanding today and feels like rain we had 22 below zero Sunday at 8 a.m.

With Love & Best wishes for a Merry Xmas to all not forgetting both? ??? Bro. George
Transcribed by D.R. "Doc" Young - 8 Jan 2017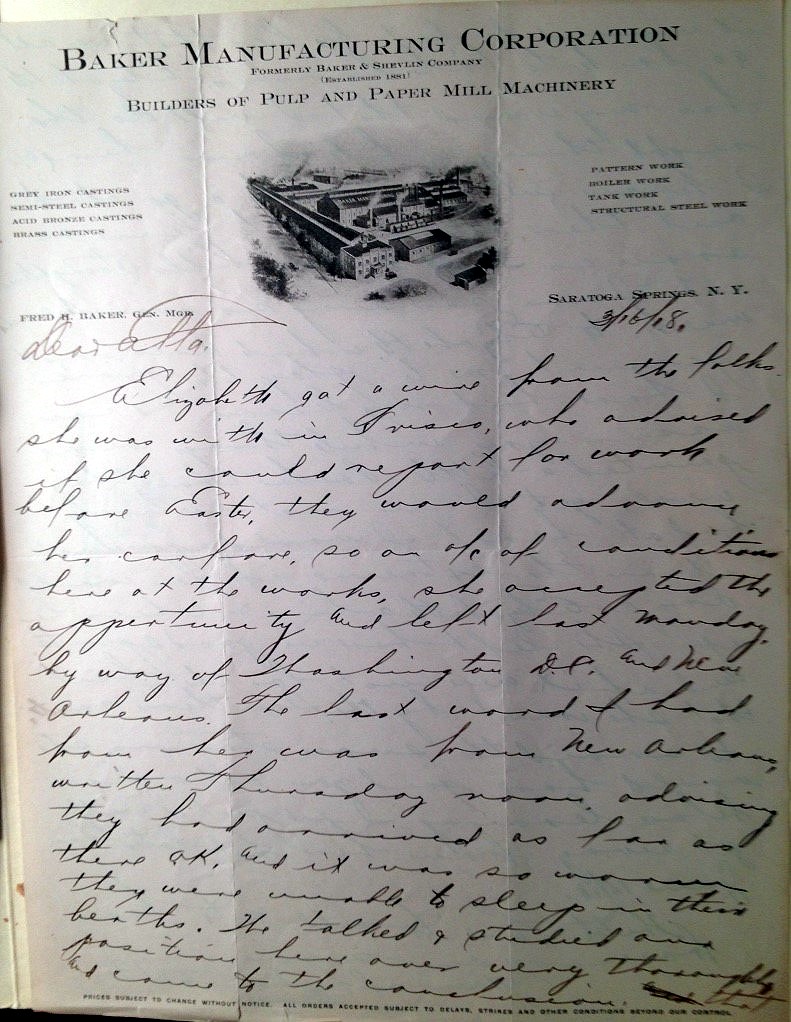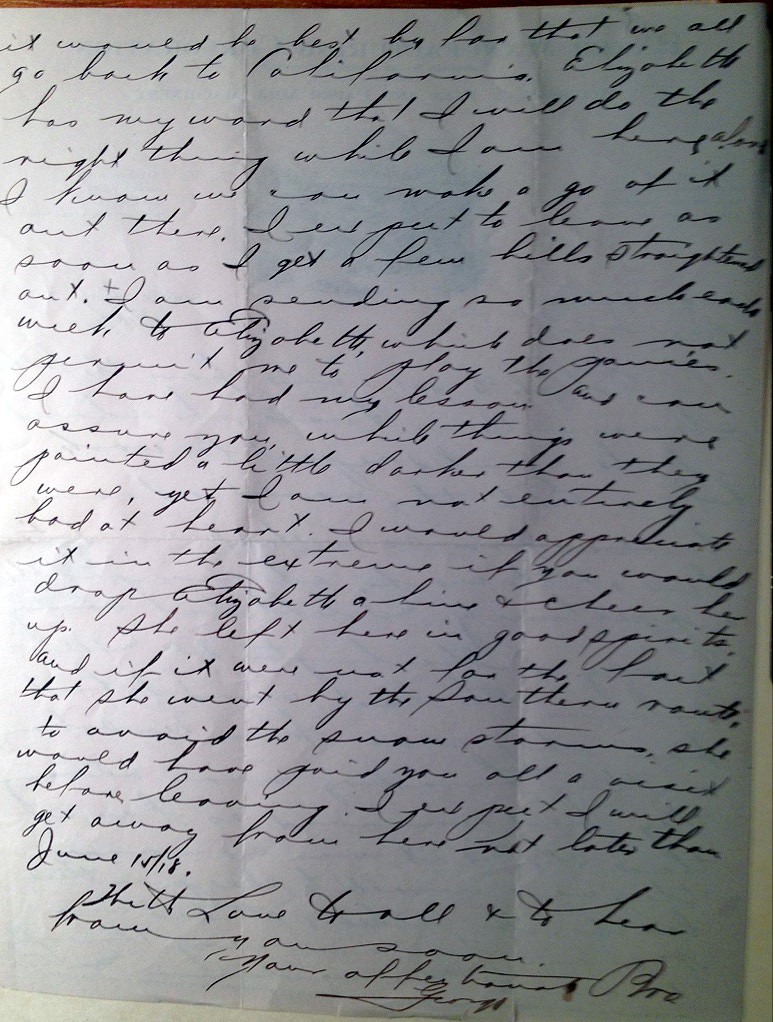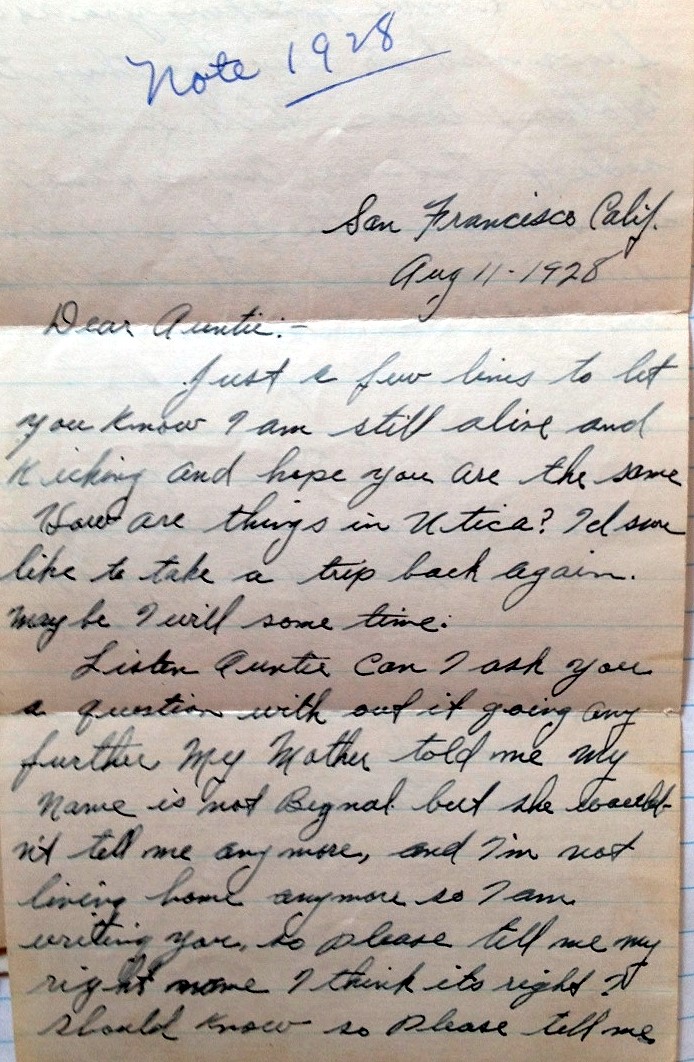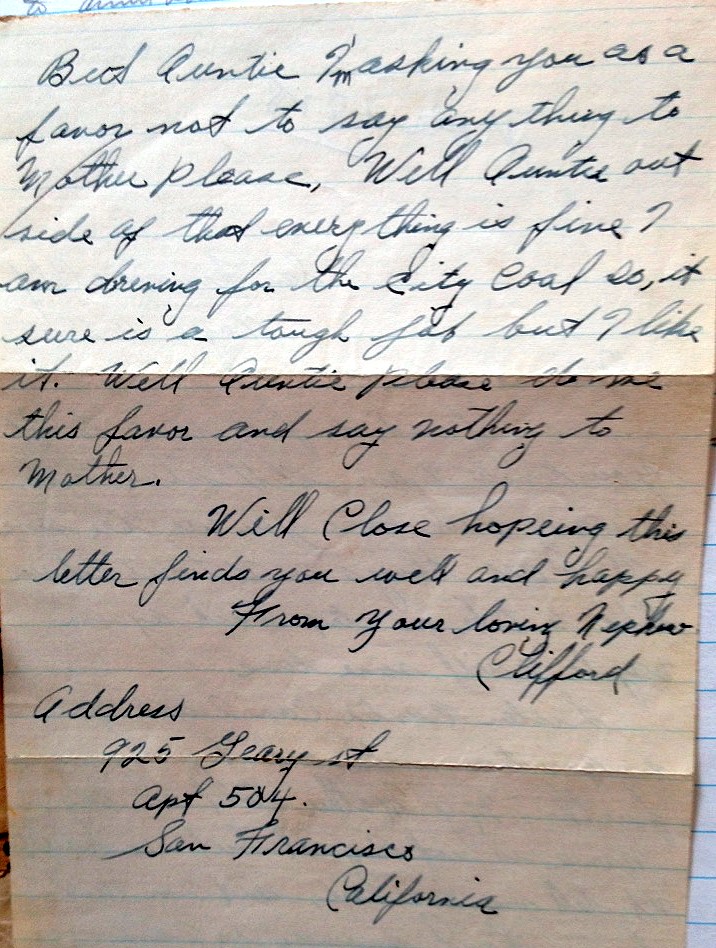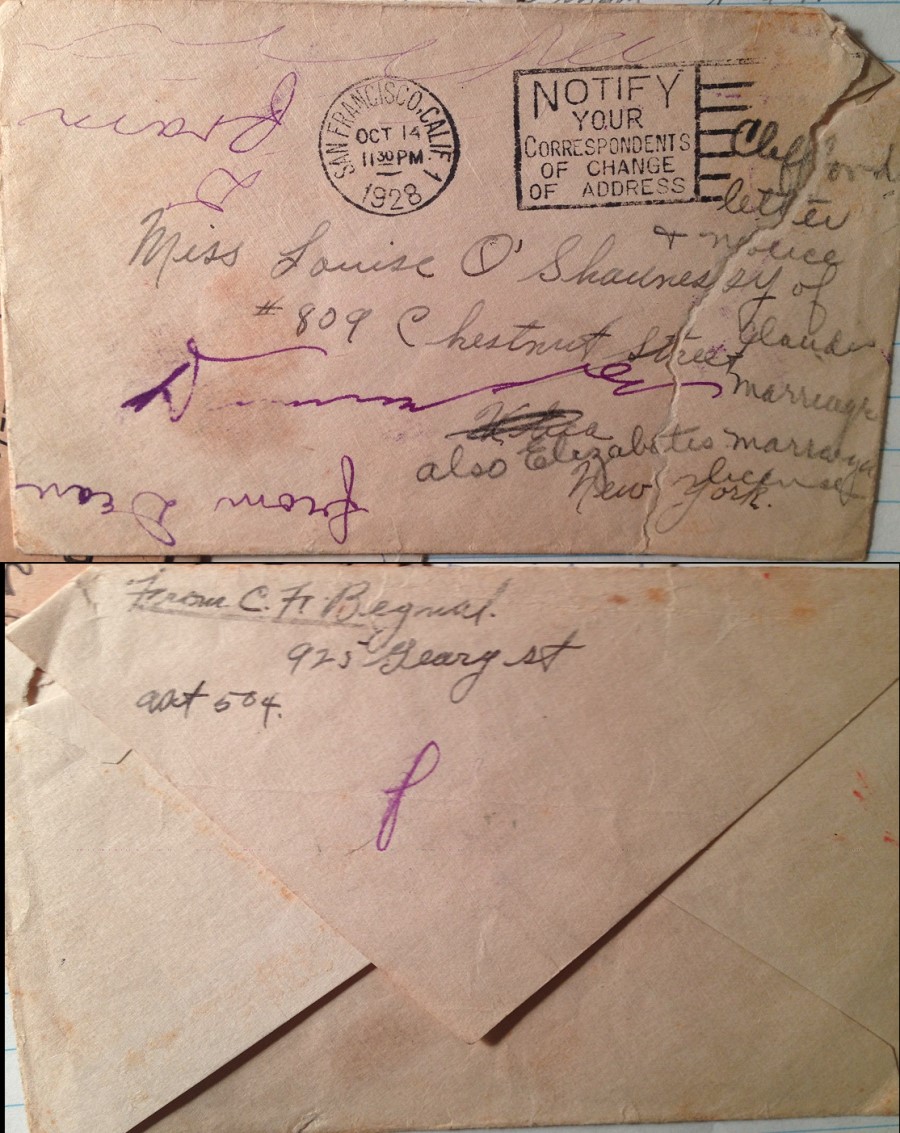 THE END for Now 7 Jan 2017