Per the manuscript, this home is the first home that Antone Pereira Cardozo (Antone Perry) and Maria Margarida Luiz (Mom& Dad) built and moved into in 1902. Annie is Anna May, b. 28 Aug 1894, Berkley, MA. Anna's children Raymond with dog, and Ora Brown.
Thelma and father Anthony D. Perry, taken abt. 1922, Taft, CA
Maria is Anthony's sister Maria Dorothy Perry Christian, b. 6 Jun 1889, Taunton, MA. She made the World Book of Guinness records in 2003 as the oldest living in the U.S., just before she passed away 20 Apr 2003 at 113, just shy of being 114.

Margaret Etta Perry Luiz, Marie Perry Rose, wife of Joseph Rose & Thelma, 1948
Maria & Joseph had a son named Tony.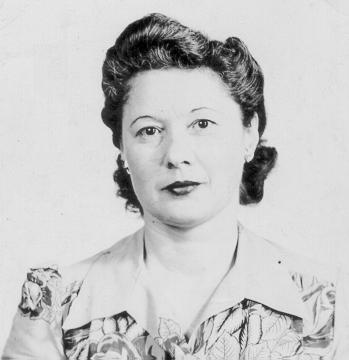 Thelma Ferne Perry Begnal Benesh Young Irby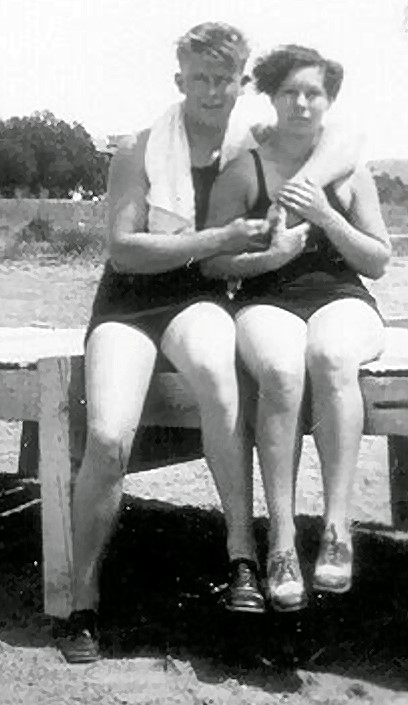 Could this Man be
Earl Young or Robert J. Benesh/Benesch
Year Unknown or where taken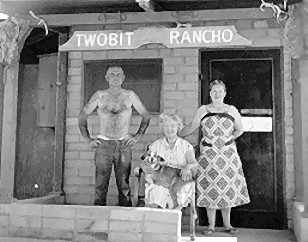 Two Bit Ranch
L to R - William Irby, Margaret Etta Perry and Thelma Ferne Perry at their ranch in Apple Valley, CA. Sign made by Irvan Miller, a close friend of Thelma and the Boys (her sons my father Richard and Uncle Clifford Anthony)