Small - Mann Home
John Stephen Small 1922-2008 | Jane Evelyn Mann 1926-?? - Time-Line - Surnames of this Research
created 14 Mar 2020 - Page Author D.R. "Doc" Young - we share 9cM DNA - 1 segment 5th-8th Cousins - as of 12 Mar 2020 - with Donna Molsbee - Family Tree
last update: @4:20PM 14Mar2020
1st Report 14 Mar 2020 Download Ancestors of Donna Lee Hall

Has Been Found !!! as of 15 Sep 2020
1850 | 1860 | 1870 | 1880 | 1890 | 1900 | 1910 | 1918-WWI | 1920 | 1930 | 1940 | 1942-WWII | 1950 | Marriages | SS-Death-Obits |
1922

John Stephen Small
b. 12 Sep 1922, Fargo, Cass Co., ND
discharged from Army -
d. 28 Mar 2008, Buried Honolulu, Hawaii, National Memorial Cemetery of the Pacific (Punchbowl),

Per WWII Draft Registration - 30 Jun 1942 - Local Board #1, 56 East Main St. Ramsey, Bergen Co., NJ


-----------------


1930

As of 7:32AM 14 Mar 2020 - Pending Locating Edward David Hall


Name: John Stephon Small [John Stephen Small]
Birth Year: abt 1923
Gender: Male
Race: White
Birthplace: North Dakota
Marital status: Single
Relation to Head of House: Son
Home in 1930: Hawthorne, Passaic, New Jersey
Street address: Lafayette Avenue
House Number: 404
Dwelling Number: 6
Family Number: 6
Attended School: Yes
Able to Read and Write: No
Father's Birthplace: Iowa
Mother's Birthplace: Iowa

Household Members:
William E Small, 44, b. abt. 1886. IA, Occupation: Lumberman, parents born MI & NY is William Emmet Small
Lillian G Small, 37, b. abt. 1893, IA [Lillian J Small] is Lillian Grace Hutton, parents born WI & NY
Helen G Small, 19, b. abt. 1911, SD is Helen Grace and marries a Patterson
Lillian F Small, 14, b. abt. 1916, ND is Lillian Faye/Faye Lillian marries a Burmester
John Stephon Small, 7, b. abt. 1923, ND as per above Ancestry indexing

Living at 404 Lafayette Ave.

Possible 1920 census of William Small & Family
----------

Name: Jane E Mann
Birth Year: abt 1926
Gender: Female
Race: White
Birthplace: Illinois
Marital status: Single
Relation to Head of House: Daughter
Home in 1930: Westfield, Union, New Jersey
Street address: Effingham Place
Ward of City: 1 pt of
House Number: 144
Dwelling Number: 12
Family Number: 12
Attended School: No
Father's Birthplace: Illinois
Mother's Birthplace: Illinois

Household Members:

George W Mann 46
Angeline L Mann 38
Louise Mann 15
Mary E Mann 6
Jane E Mann 4




1940

As of 6:05AM 14 Mar 2020 - Pending Locating John Stephen Small
Name: Edward Hall
Respondent: Yes
Age: 37
Estimated birth year: abt 1903
Gender: Male
Race: White
Birthplace: New Jersey
Marital status: Married
Relation to Head of House: Head
Home in 1940: Bloomfield, Essex, New Jersey
Street: Mill Street
House Number: 67
Farm: No
Inferred Residence in 1935: Bloomfield, Essex, New Jersey
Residence in 1935: Same House
Citizenship: American Citizen Born Abroad
Sheet Number: 10A
Number of Household in Order of Visitation: 198
Occupation: Superintendent
House Owned or Rented: Rented
Value of Home or Monthly Rental if Rented: 17
Attended School or College: No
Highest Grade Completed: Elementary school, 6th grade
Hours Worked Week Prior to Census: 44
Class of Worker: Wage or salary worker in private work
Weeks Worked in 1939: 52
Income: 152
Income Other Sources: No

Household Members:

Edward Hall 37, b.1903, NJ
Nellie Hall 29, b. abt. 1911, PA - nee Puchalski
Margarita Hall 8, b. abt. 1932, NJ
Carol Hall 6, b. abt. 1934, NJ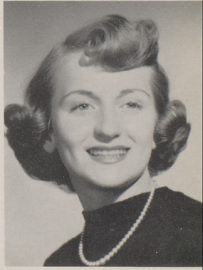 Edward Hall 5, b. abt. 1935, NJ
Ceraldine Hall 3, b. abt. 1937, NJ
Living at 67 Mill St., Bloomfield, NJ
Notes: Edward David Hall, b. 15 Oct 1903, Jersey City, Hudson Co., NJ, d. 26 Nov 1990, Tampa, Hillsborough Co., FL - Parents Albert D. Hall, m. 9 Sep 1900, to Rose E Collom, Jersey City, Hudson Co., NJ
Aniela Puchalski, b. 11 Nov 1910, MT. Carmel, Northumberland Co., PA - Parents Wladyslaw Puchalski & Jadwiga
1910 - Edward Hall, 5, New Jersey, as Grandson, hoh Mary Cullon
1920 - Edward Hall, 15, New Jersey, as Nephew, hoh Walter Cullem & James, brothers of Edward's mother Rose E Collom, sons of Albert & Rose
1930 - Nellie Puchalski, m. 1930, Edward Hall, New Jersey
Rose E Collom, b. 1885, NY? m. 1900 Albert D Hall, Albert dies 1920, Rose would be widowed or remarried by 1930 census possibly
--------

Name: Jane Mann
Age: 14
Estimated birth year: abt 1926
Gender: Female
Race: White
Birthplace: Illinois
Marital status: Single
Relation to Head of House: Daughter
Home in 1940: Westfield, Union, New Jersey
Street: Effingham Pl, House Number: 144
Inferred Residence in 1935: Westfield, Union, New Jersey
Residence in 1935: Same House
Sheet Number: 61B
Attended School or College: Yes
Highest Grade Completed: Elementary school, 7th grade
Weeks Worked in 1939: 0
Income: 0
Income Other Sources: No

Household Members:
George Mann 55
Angeline Mann 48
Betty Mann 16
Jane Mann 14



1942 - U.S. WWII Draft Cards Young Men, 1940-1947

Name: John Stephen Small
Race: White
Age: 19
Birth Date: 12 Sep 1922
Birth Place: Fargo, North Dakota
Residence Place: Allendale, Bergen, New Jersey
Registration Date: 30 Jun
Registration Place: Allendale, Bergen, New Jersey
Employer: Mrs. Mary McCook Crescent Ave. Allendale New Jersey
Weight: 160
Complexion: Light
Eye Color: Hazel
Hair Color: Brown
Height: 5-10 1/4
Next of Kin: Lillian Morse, living at 224 Elizabeth Ave., Westfield, NJ

Name Relationship: Lillian Morse, Mother
37 Homewood Ave., Allendale, Bergen Co., NJ
same as above mailing address c/o Marie Lampa

an additional address written left side 14 Feb 1946 of 144 Effingham Place, Westfield, NJ


** 1950 Census is to be released in 2022


1943 1954 1972 - Marriages


North Carolina, Marriage Records, 1741-2011

Name: Jane Evelyn Mann, m1
Gender: Female
Race: White
Age: 17
Birth Year: abt 1926
Marriage Date: 24 Dec 1943
Marriage Place: Richmond, North Carolina
Spouse: John Stephen Small, m1 that is known by this record
Spouse Gender: Male
Spouse Race: White
Spouse Age: 21
Event Type: Marriage

-------------------------


1972

New Jersey, Marriage Index, 1901-2016

Name: Jane E Mann, m2 (not sure why in this marriage record she is not as Jane E Small, she is on 25 Nov 1972, when she marries Cecil for the 2nd time.
Maiden Name: Mann
Gender: Female
Marriage Date: Jun 1972
Marriage Place: Westfield, Union Co., New Jersey
Spouse: Cecil E Vesy, m3
Certificate Number: 26254

Where is Candice now abt. age 28 ?

Nevada, Marriage Index, 1956-2005
Repeat of Jun 1972 marriage in NJ, dated 25 Nov 1972, Reno, Washoe Co., NV

Name: Jane E Small
Gender: Female
Spouse: Cecil E Vesy, m3
Marriage Date: 25 Nov 1972
Marriage City: Reno
Officiant Type: Religious celebrant
Recorded Date: 5 Dec 1972
Recorded County: Washoe

Where is Candice now abt. age 28 ?

FYI - Cecil Emerson Vesy Jr [Cecil E Vesy Jr], b. 24 Sep 1921, Omaha, Douglas Co., NE
m1 on 30 Dec 1943, Broward Co., FL to Nancy Baruch
m2 on 30 Apr 1954, Monterey Co., CA to Lillian M Ewing
m3 to Jane E Mann, Small




2008

Name: John Stephen Small
Social Security Number: 147-14-8508
Birth Date: 12 Sep 1922
Issue year: Before 1951
Issue State: New Jersey
Last Residence: 90740, Seal Beach, Orange, California
Death Date: 28 Mar 2008

Name: John S Small Discharged from Army 12 Jan 1946
Birth Date: 12 Sep 1922
Death Date: 28 Mar 2008
Honolulu, Hawaii, National Memorial Cemetery of the Pacific (Punchbowl), 1941-2011

Surnames of this Research
Hall, Puchalski, Laganza, Small, Morse, Mann, Collom/Cullom/Cullem, Zare9mba, Mobslee,

Burmester, Hutton, Patterson, Carlough, Lampa, Vesy, Baruch, Ewing, Lent, Sackett
Possible others Barnard, Callahan, Drumm, Gordon

END OF PAGE
About this Ancestorologist, the Assiduous Researcher video
D.R. "Doc" Young
e-mail: genealogyassistance @drdocyoung.com
Greater Salt Lake Valley, UT
27+ yrs experience - Ancestry Member since 13 May 2004

*MyHeritage DNA Kit No. AN-50D65C (26 Feb 2020)

*FTDNA Kit No. 892549 (24 Dec 2018) Y-DNA = Haplogroup R-M269, aka R1b1a1a2

*GEDmatch A476709 (28 Apr 2018) - GEDCOM ID5626977 (13Feb2019)

*AncestryDNA (16 Dec 2016)

*FTM-2019 - Current Version (MacKiev) 1 Oct 2019

9:50AM/Saturday/14Mar2020