About this Ancestorologist, the Assiduous Researcher, a Methodologist of Genealogy Research and Web Author of this Genealogy & Research Site
"There are not Enough Hours in a Day for Genealogy Research - That is Why it
Takes Years to Learn Who What Where When and Why if you are wanting to know" I am here to assist
"I have no Life Outside of Genealogy Research, and I do this for an Unpaid Living"
quotes by D.R. "Doc" Young
"On the Trail of My Ancestors"
This site is a tribute to my Grandmother Thelma Ferne Perry (Pereira Cardozo) I began my Research Journey September 1992. My father who I met for the first time at age 20, unbeknownst to me having been born with the last name of Young, nor did I know my Fathers Name or what he may looked like prior to that day. It was not until 1994, when I learned about my father through genealogy research of his actual birth name, Newton Richard Begnal (1924-1995), only the last name of Begnal, is not correct either until 29 Dec 2016 then per DNA testing would become "Eaton"
This site is based on a True Story about non-fictional characters with the following surnames and of surname variations in spelling, records indexing and on actual documents found.
Blaschko - Wilson | Perry/Pereira Cardozo - Begnal/Young Shaughnessy | Shaughnessy & Eaton ( as of 29 Dec 2016)

6 Feb 2019 Results of my FTDNA Y-DNA37 test I have 11 matches to the "Eaton" surname, meaning I am not a Young as born, nor Begnal as my Father was born.
By using Computational Research skills in the Discovery of Ancestral Lineage by Genealogy Research, much of this site is of my personal experiences and careers dating back to 1966.
My background is 24+ years in the Fire Service ending 1996, on my days off while a Fire Fighter I was a professional wedding photographer Young Photography (1983-1992)
Upon leaving the Fire Service in 1996 for medical reasons, I started a part time business "Computer First Aid Services" and have computer experience dating back to 1983, I continue today in 2022.
In 1997, I worked part-time at the Desert View Funeral Home & Memorial Park, as a Mortuary Service Representative and I then began a 3 yr career for an International Correction Corporation as a Fire & Safety Officer/Correctional Sergeant, until my permanent disability in Aug 2000.
I might be considered an "Serendipitist", since I have donated my time to Genealogy Research & Assistance, helping others with their Lineage, especially after 18 years of my own personal research, having ran into a few stone & block walls of my own.
My approach to Genealogy Research is methodical, indefatigable thinking outside of the box...I tend to be expeditious and can or may be overwhelming with information I may find in a short time.
I am online 8-16 hours a day x 365 days...I may be able to respond to a request within an hour or two, usually after 7 a.m., depending on my research load.
"Paying it Forward" by helping others is my main interest...when I research your Ancestor, its as if I am looking for my own ancestors, utilizing years of experience and networking.
I grew up without siblings, aunt/uncles & cousins, only my Mother June Wilson and Grandmother Antoinette "Toni" Victoria Blaschkov...at 15 I began to blaze my trail in life...through Genealogy Research, I know the importance of family and connecting to the past, cousin's, nieces and even other parents...that I have united with their biological children for the first time since birth, or separation at a young age.
I hope you find my Genealogy Service Useful and Educational, and of other areas of of this site to be very Informational.
GenDoc in Pictures
Thank you, D.R. "Doc" Young

aka Genealogy Sleuthhound
My Nickname of "Doc" not diminutive of Doctor, which I am an expounder, of learned or
authoritative teaching, a person who restores, repairs, or fine-tunes things
The Genealogy Researcher - Our Ancestors Eyes & Ears telling of their Journey
.
My Revised AncestryDNA Ethnicity as of 15 Sep 2018
Mayflower Descendant of Francis Eaton (1595/96-1633) & Christian Penn (1607-1684) my 9th Paternal Gr-Grandparents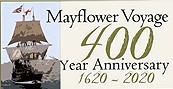 Ancestry Member since 13 May 2004, Researching since Sep 1992
Blaschko | Eaton | Perry/Pereira Cardozo | Shaughnessy | Wilson -> Family Tree
*FTDNA Kit No. 892549 (5 Feb 2019) Y-DNA Haplogroup R-M269
*GEDmatch A476709 (28 Apr 2018) - GEDCOM ID5626977 (13Feb2019)
*AncestryDNA (16 Dec 2016)
My Ancestry DNA Results

My Blaschko | Eaton | Perry/Pereira Cardozo | Shaughnessy | Wilson -> DNA Group