0'Seachnasaigh Shaughnessy O'Shaughnessy of County Limerick, Ireland & Utica, NY

Historical Documents & Family Trees with Shaughnessy

Who are You Really ? even if you have taken a DNA Test

"The Internet bringing Friends, Family and the World Together"

Volunteers are the most precious research tool, show your appreciation "Pay It Forward"

1st Gen: Mícheál O'Shaughnessy, 1816, Askeaton, Co. Limerick, Ireland & Ann Dillane/Ó Duilleáin, 1818, Ireland

2nd Gen: John J. Shaughnessy, 1845, Ireland & Mary Louise Brewer, 1855, Prattsville, NY

3rd Gen: Elizabeth Shaughnessy, 1882-1888 - 1949, Utica, NY m. Claude Brudenell Eaton

4th Gen: Clifford Franklin ???, 1903, Utica, NY - hoping to learn Clifford to have been born as Eaton

5th Gen: Newton Richard Begnal-Young, 1924, San Francisco, CA - m. June Elsie Wilson

6th Gen: D. R. "Doc" Young, 1947, CA - a work in Progress now of 28 yrs - 11 Sep 2021

A Special Thanks to, my Cousin John William Rockwell Jr. for the discovery of the marriage certificate of

Elizabeth Shaughnessy to Claude Brudenell Eaton and the 1928 letter from Clifford Franklin to his

Aunt Ella asking who his Father was, as Elizabeth said it was not George Felix Begnal

O'Shaughnessy Surname

6 Feb 2019 Results of my FTDNA Y-DNA37 test Kit No. 892549 - I have 11 matches to the "Eaton" surname, thus I am not a Young as born, nor Begnal as my Father was born.
If you have any of these Shaughnessy's in your lineage, please e-mail me D.R. "Doc" Young
GenDoc is
Updated 21 Dec 2020

1st Generation
Michael Shaughnessy (1816-1885) & Ann (1818-pre1880) 1850 Children: John, William, Mary. Michael may have immigrated 16 Dec 1847, with possibly a brother Robert. I found the following immigration for Ann - Shaughnessy, Ann, (31), Ireland, Liverpool - ship Silas Greenman, date 5 Jun 1850. The 1850 census was taken 23 July. The 1860 census shows Michael Oshanghnepey, (50), blind and son John, (14), Utica NY. Unknown where Ann and Mary are. 1870 census has Michell Oshannasey, blind, (60) Ireland, Ann (50) Ireland, John (24) Ireland, Mary (22) Ireland, Michell (2) b. NY.
1878, 16 Dec - Michael Shaughnessy, b. abt. 1808, Askeaton, Co. Limerick, Ireland - 4 months Aug 1878 - NY Census of Inmates in Almshouses and Poorhouses, 1830-1920
Ann died prior to 1880. 1880 census has Michael Shaughnessy (60) which his age should be 70, father-in-law, daughter Mary Brady (35) m. John Brady (40) Ireland, living at 30 Exchange St., Binghamton, NY. Children: Julia (5) NY, Edward (4) NY, Mary (2) NY and John (8 mos) NY.
Note: As of Sep 2008, Michael Shaughnessy has siblings Margaret (1825-1893) & Mary (1826), who married James & Cornelius Cregan, from Newcastle West, Co. Limerick, Ireland.
The Irish Gaelic form of the surname Dillane is Ó Duilleáin Diolún
2nd Generation
John Joseph Shaughnessy, b. 10 Jul 1845, Ireland, d. 9 Nov 1922, Utica NY - Probate - Last Will & Testament
marries abt. 1871, to Mary Louise Brewer, b. 5 Mar 1855, Prattsville, Greene Co., NY, d. 9 Sep 1894, Utica, NY - Benham-Brewers or Analogy Mary Louise nee Brewer Time-Line 1850-1894
Children:
1) John Franklin Shaughnessy, b. abt. 1872, Utica, Oneida Co., NY, d. 18 May 1918, Manhattan, NY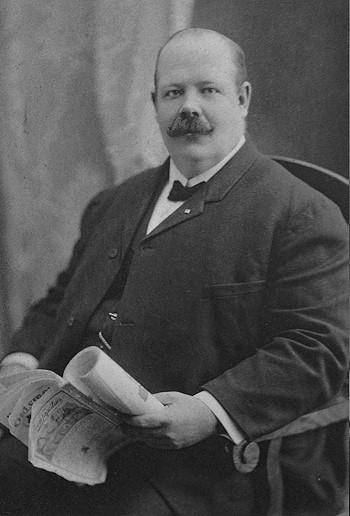 John Franklin Shaughnessy marries Katharine Barton Prior, 11 Feb 1901, Manhattan, NY Cert# 2845 per the Italian & German Genealogy sites.
1909, 12 May, per the Utica Saturday Globe, "Former Utican Who has Won Wide Success in New York" John F. Shaughnessy, was born 46 years prior (1872), that he left Utica about 1898 for NYC.
1910 census, John and Katharine, no children and in the 1920 census Katharine as a widow.
1918, 1 Jun - The Real American Imperial Order of Red Men - Degree of Pocahontas Vol IV-No.2 - Hot Moon (June 1, 1918) G.S.D. 427 Single Copy 1c.
The Office abt. 1915 New York City

J. O'Connell & J. F. Shaughnessy Dealer in Lime, Barrels, Broken Slate, Contracting Truckman
J. F. Shaughnessy on right

2) Sarah S. Shaughnessy, b. 14 Nov 1873, Utica, NY, d. 4 Jul 1943, Utica, NY (burial), m. abt. 1904, Utica, NY, Leverett Smith, b. abt. 1877, MA. Children: Leverett Smith Jr., 1909, Utica NY, and William L. Smith. Divorced by 1920

3) William Joseph Shaughnessy, b. abt. 1877, d. 11 Feb 1923, m. abt. 1903, Utica NY, Mable C. Maxwell, b. abt 1878.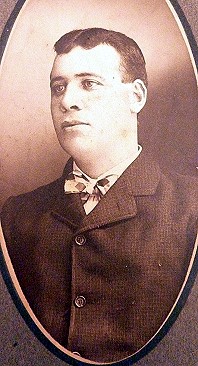 I have found William J./H./G. Shaughnessy as found in the census of 1880,1900, 1910, 1920.
In the 1930 census, I found Mabel C. with her mother Teresa D. Maxwell, living at 1434 Francis St. Utica.
Which is the address in the 1920 census and the article "Seriously Ill in New York" 7 May 1918, about John F. Shaughnessy. Mabel C. Maxwell is the daughter of William, b. abt. 1851, England and Teresa Maxwell, b. abt. 1857, NY.

4) Anna Louise Shaughnessy, b. abt. 1881, Utica NY, d. 11 Feb 1923, Utica, NY, m. 25 Oct 1905, Arthur C. Ruden, Utica NY, lived Syracuse for a while members of the Disciples Christian Church, died while visiting from her home in Cleveland, Ohio almost the same hour as her brother William Shaughnessy. Children: Eloise, b. abt. 1916, OH
| | | |
| --- | --- | --- |
| | Mr. John Shaughnessy requests the honor of you presence at the marriage reception of their daughter Anna Louise to Mr. Arthur Ruden on Wednesday evening, October the twenty-fifth nineteen hundred and five at eight o'clock No. 35 Chestnut Street, Utica, New York | |

5) Elizabeth M. "Lizzie" Shaughnessy, b. 6 Sep 1882-1888, Utica NY, d. 8 Jan 1949, San Francisco, CA. Unknown if ever marrying George Felix Begnal.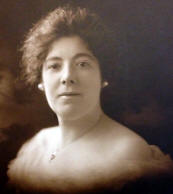 Child: Clifford Franklin Begnal, b. 31 Mar 1903, Utica, NY.
Update: as of 29 Dec 2016, Marriage between Lizzie Shaughnessy to Claude Brudenell Eaton on 13 Jun 1900, New York Mills, Oneida Co., NY
I have no birth info for either Elizabeth or Clifford to confirm. Elizabeth between the 1910, 1920 & 1930 census has her as being married in the 1910 census, a widow in 1920 and divorced in 1930.
Letters to her Sister Ella/Ellen, Louise Shaughnessy and George Begnal
Letter to Ella from brother William Joseph Shaughnessy
Letter from Clifford Begnal to Auntie Ella (I presume) in this 1928, 11 Aug letter Clifford states his Mother (Elizabeth) told him he was not a Begnal, but she wouldn't tell me any more. So please tell me my right name I think its right I should know. But Auntie I'm asking you as a favor not to say any thing to Mother please.

6) Mary Louise Shaughnessy, b. 24 Nov 1884, Utica, NY, d. 5 May 1947, Utica, NY, never married

7) Ella/Ellen S. Shaughnessy, b. abt. 1889, d. Jan 1969 (unconfirmed), Utica, NY, married Dean Rockwell, abt. 1918, children: Dean M. III and John W. Rockwell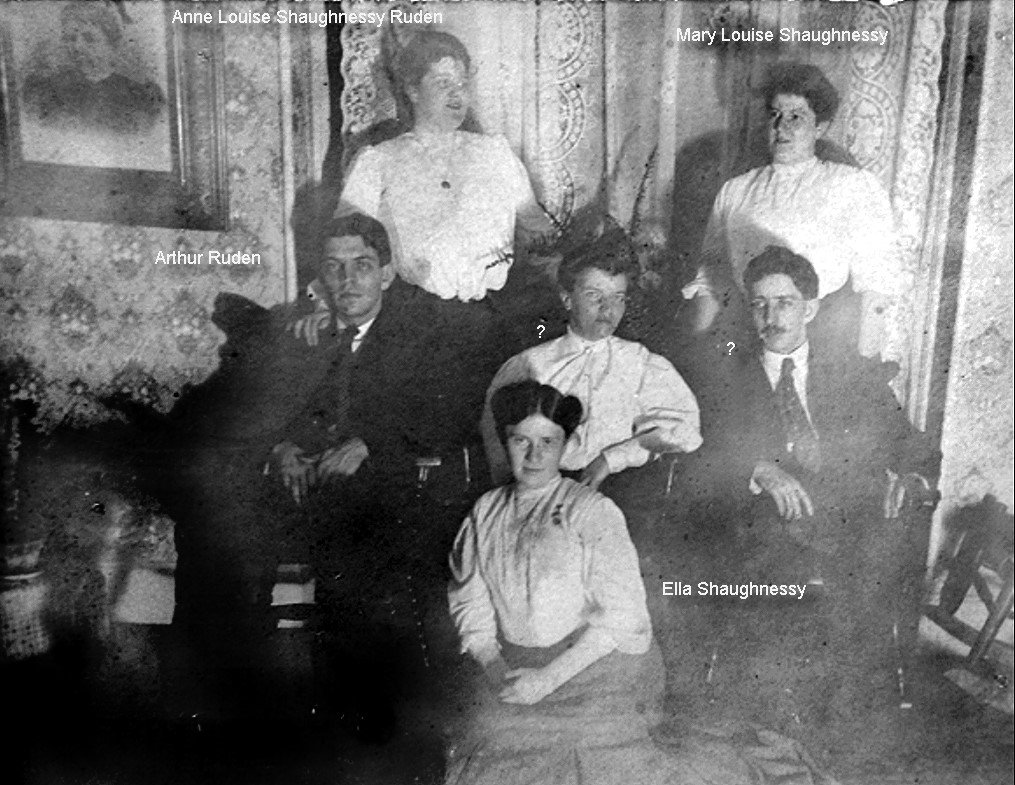 The following Shaughnessy's are buried at the New Forest Cemetery, 2001 Oneida St., Utica, NY 13501-5743 - 315-724-7447
Father - John J. Shaughnessy, parents unknown, b. 10 July 1845, d. 6 Nov 1922 - Updated 17 Jan 2019
Mother - Mary L. Shaughnessy, parents John & Mary Brewer, b. 5 Mar 1855, d. 9 Sep 1894
Dau. Sarah S. Smith, parents John J. & Mary L. Brewer Shaughnessy, b. 14 Nov 1873, d. 4 Jul 1943
Dau. Mary L. Shaughnessy, parents John & Mary Shaughnessy, b. 1 Oct 1884, d. 5 May 1947
Variations of the surname per census findings/other records - Shanesa, Oshanghnepey, Oshannasey, Shawghessy, Shaunghey
O'Shaughnessy Irish (Anglicized)

Anglicized form of Gaelic Ó Seachnasaigh "descendant of Seachnasach", a personal name of uncertain origin, perhaps derived from seachnach "elusive".

Ó Seachnasaigh, O'Shaughnessy, collectively Uí Sheachnasaigh, clan name Cinél nAedha na hEchtghe, is a family surname of Irish origin.
The name is found primarily in County Galway and County Limerick.
Their name derives from Seachnasach mac Donnchadh, a 10th-century member of the Uí Fiachrach Aidhne, which the Ó Seachnasaigh were the senior clan of.
The town of Gort, Ireland, was the main residence of the family since at least the time of their ancestor, King Guaire Aidne mac Colmáin.

A Mayflower Descendant of Francis Eaton (1595/96-1633) & Christian Penn (1607-1684) 9th Paternal Gr-Grandparents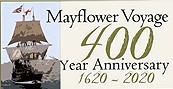 Ancestry Member since 13 May 2004, Researching since Sep 1992
Blaschko | Eaton | Perry/Pereira Cardozo | Shaughnessy | Wilson -> Family Tree
*FTDNA Kit No. 892549 (5 Feb 2019) Y-DNA Haplogroup R-M269
*GEDmatch A476709 (28 Apr 2018) - GEDCOM ID5626977 (13Feb2019)
*AncestryDNA (16 Dec 2016)
My Ancestry DNA Results

My Blaschko | Eaton | Perry/Pereira Cardozo | Shaughnessy | Wilson -> DNA Group
If you have any of these Shaughnessy's above in your lineage, please e-mail me D.R. "Doc" Young