Westover Volunteer Fire Dept. Alabama
.
More of Westover Volunteer Fire Department
.
One Dream Come True, that was meant for me to start this Fire Department
.
I Dedicate this page to those of us who have dreams, they can come true & to the citizens & families of Westover & Sterrett Communities of Alabama
.
To My In-Laws, E & B Whitfield, their daughter E R Whitfield, I could not of made this possible in 1978
and a Special Thanks to A. J. Davis & Family of Shelby County, AL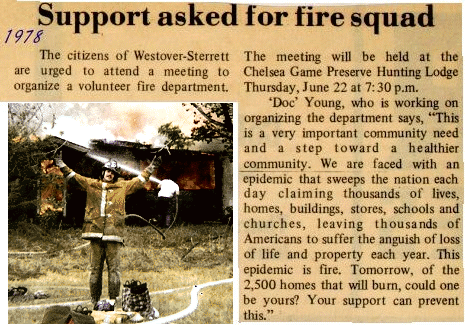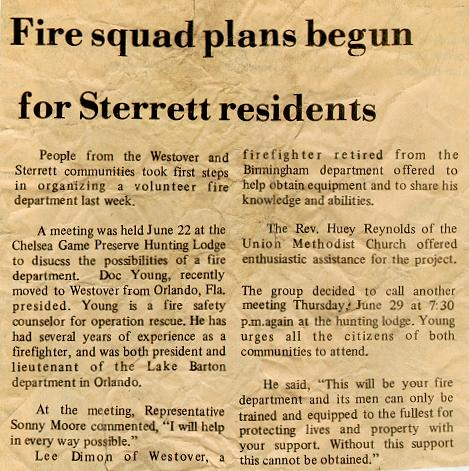 If it was not for my being here, starting this Fire Department the following person may not be alive today. Because of a traffic ticket I received from State Trooper Les Brown, a few days earlier, I was on my way to Columbiana to pay the fine that day. The ticket placed me on this stretch of highway that morning and an act of God.
Above is looking Southwest

State Route 25, East of Columbiana, Shelby Co., AL

Below is looking Northeast
And as you can see by the next article, A.J. Davis returned the favor by being a part Westover VFD 1st. Fund Raiser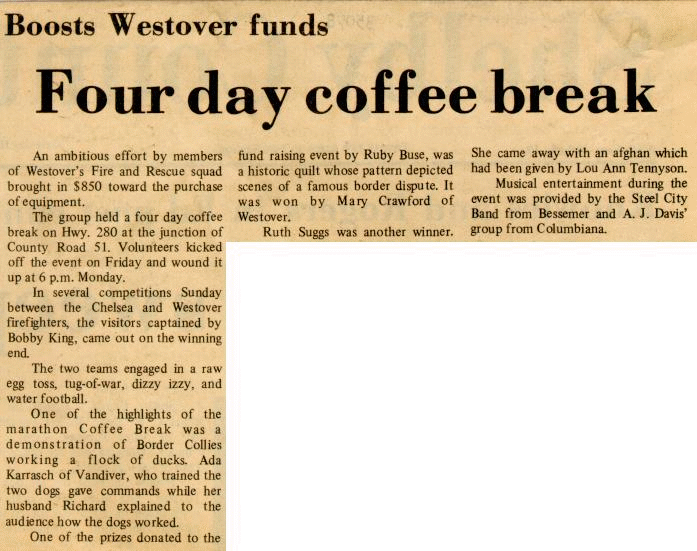 More of Westover Volunteer Fire Department
To Contact the Founder of Westover Vol. FD, AL